December 8, 2021 was the 80th anniversary of the deportation from Fulda to Riga. Although a silent march had been planned together with the project group and assisted by the Winfried School, sadly, this could not take place due to the pandemic.
Instead, we decided to produce a digital memorial book and read out the names of the 135 people. Afterwards we went to the main entrance of the school and put the word ZACHOR and the date "December 8th, 1941" together with a Star of David where.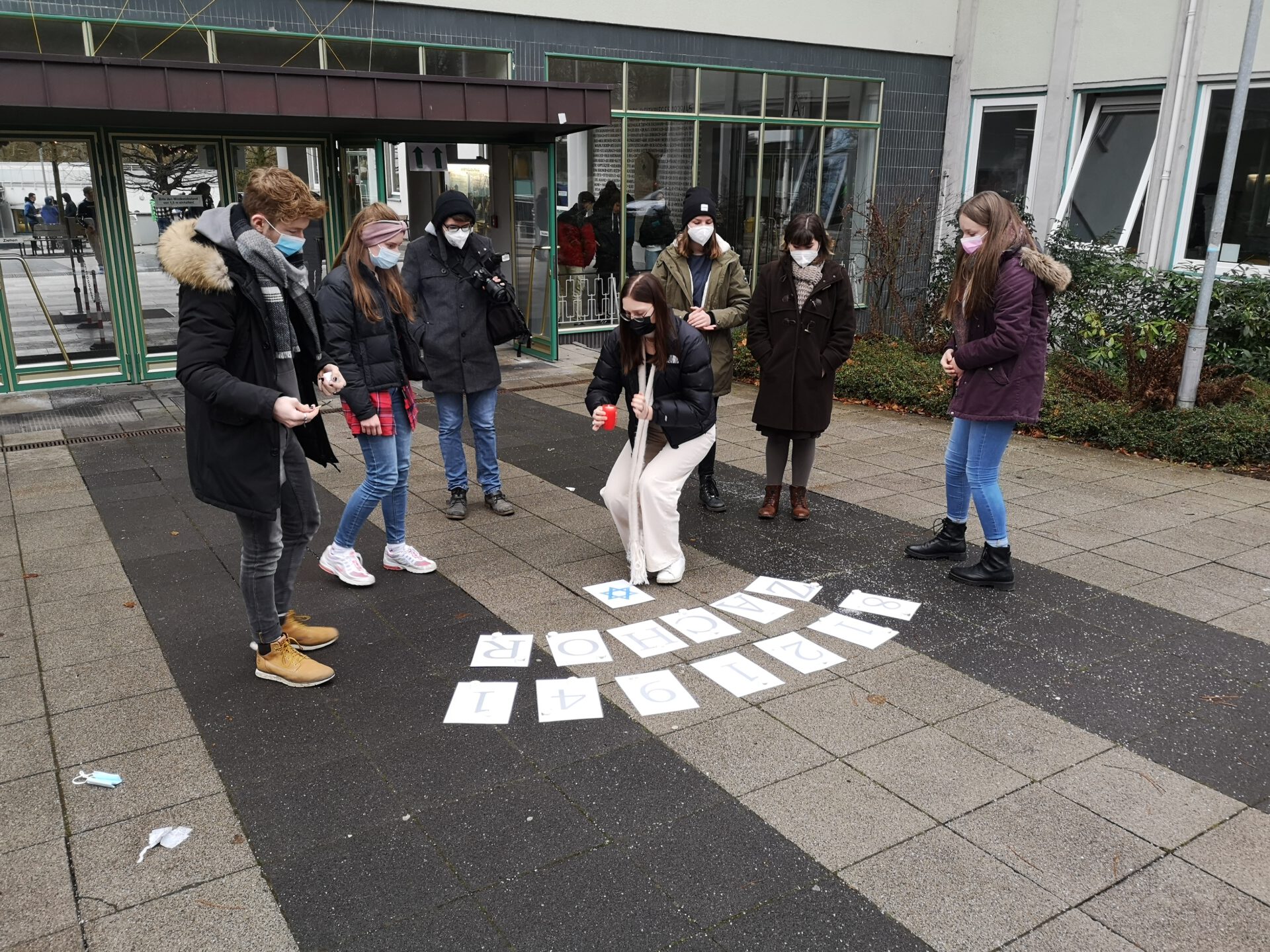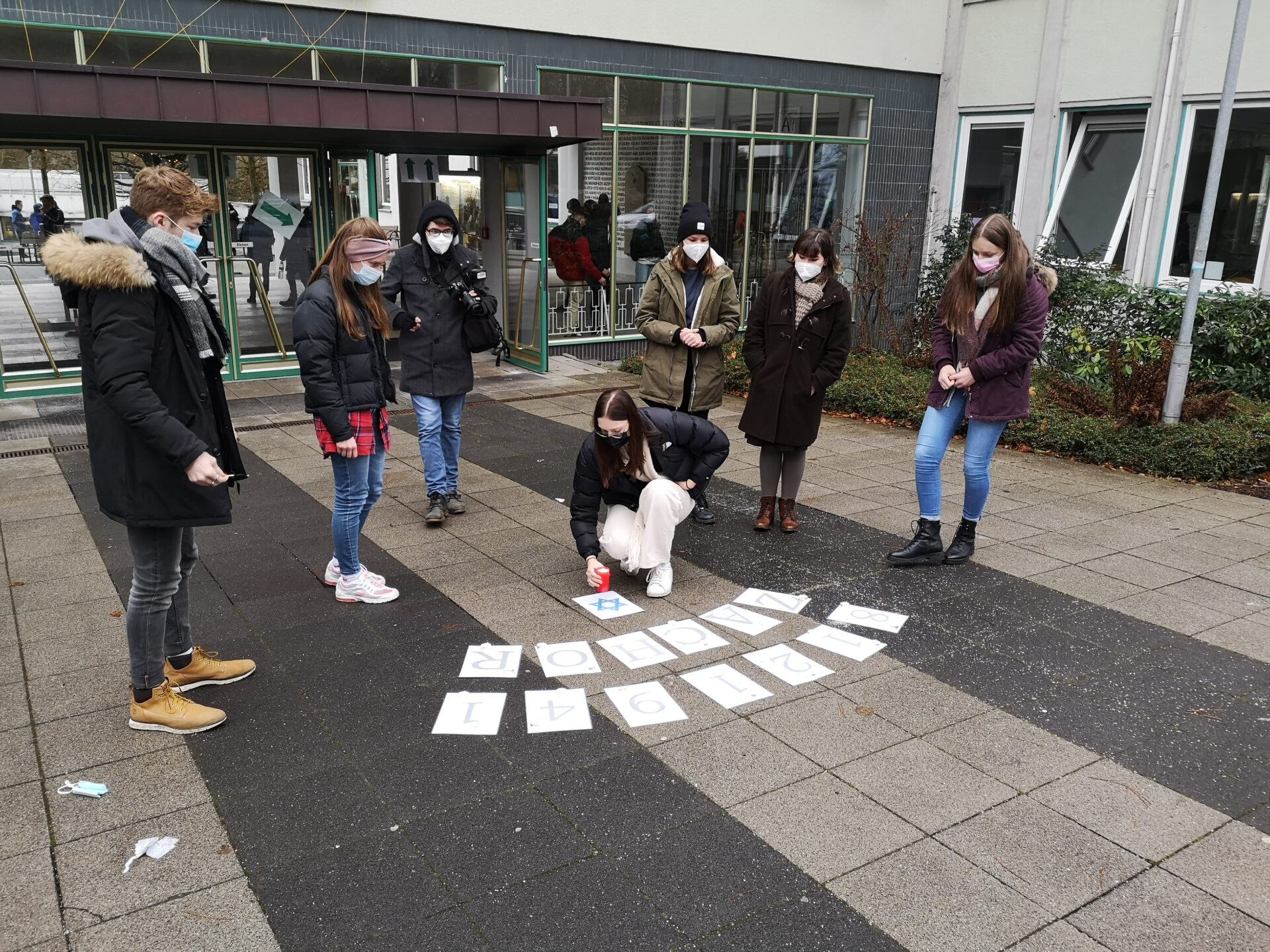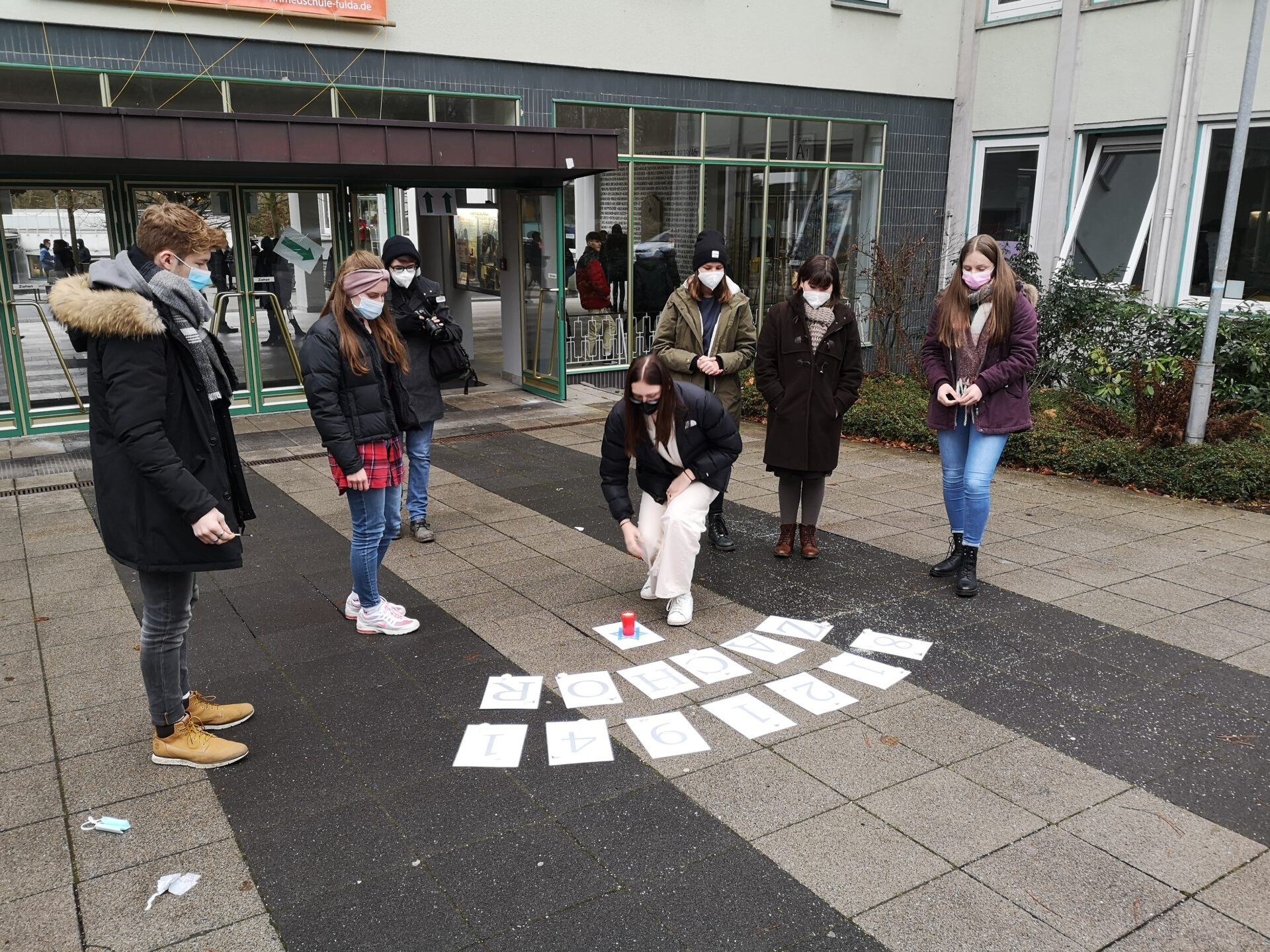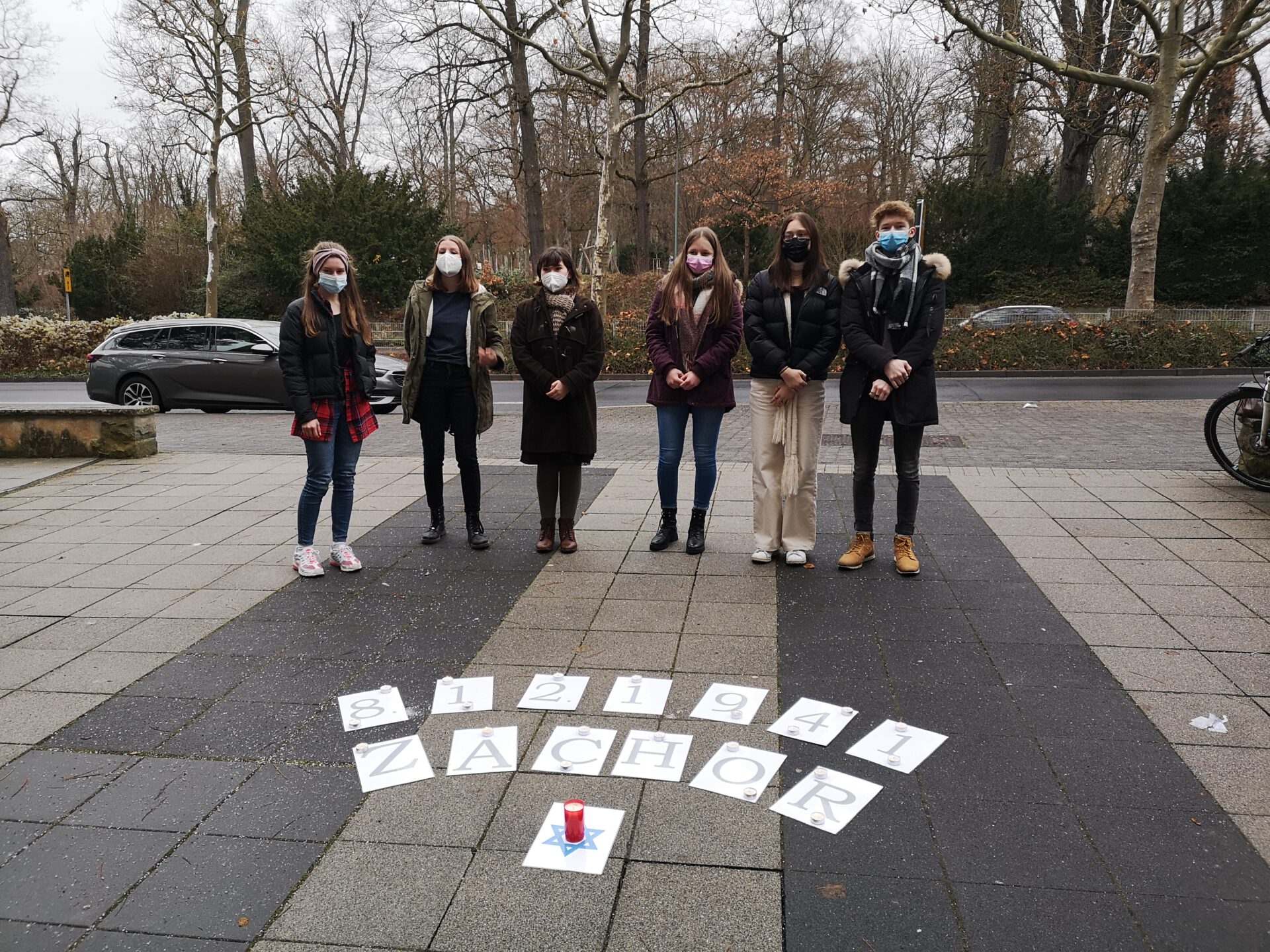 The press was very interested in our action and so HR4 documented our recording.
Podcast of HR4 about our action (german)
Author: Michael Pörtner | Published on 08th of December 2021 um 14:30 Uhr | © Hessischer Rundfunk (no longer available)